1/2 Price First Responders Day
October 28, 2022
We're thanking all first responders today with a 50% off discount!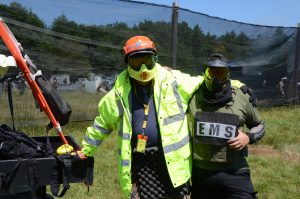 All first responders play Skirmish today for only $20.99 per person, pre-registered ($41.99 game day). You put your life on the line to save lives and help keep everyone safe. We appreciate YOU and we want you to know it. If you haven't heard it today…thank you. So, please accept this discount as our thanks for your bravery, determination and sacrifice.
Please take the time to thank your local nurses, paramedics, police officers, firefighters, emergency medical technicians, etc.
Reservations for First Responders Day can be made by calling 570-325-8430 or by clicking the Book Now button below.
Basic Paintball Package Rate:
$20.99 per person – First Responders pre-registration discount, ages 10 and up.

 MUST present your first responder id/badge on gameday or regular rates will apply.

$31.99 per person – All other players pre-registration discount, ages 10 and up.
$41.99 per person – game day registration, ages 10 and up.
Every person that makes advance reservations and is paid in full at least 24-hours in advance will receive 100 FREE paintballs.
PAINTBALL WAIVER:
Every person that plays Skirmish Paintball must sign a liability waiver.  If there are any paintball players coming to Skirmish that are under the age of 18, a parent/guardian must sign for them.  Click here to download and sign your Skirmish Paintball waiver.
BASIC PAINTBALL PACKAGE INCLUDES:
Entry to the premiere Skirmish Paintball fields
Paintball gun rental
Goggles/facemask rental
Unlimited N2 air fills
Free parking
Professional paintball referees
All day play
Book Now