Bring Your Own Gun
June 20, 2021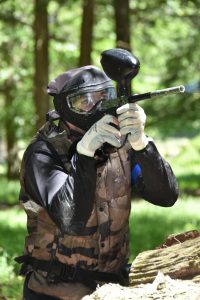 It's BYOG – Bring Your Own Gun!
BYOG – bring your own gun and pay 1/2 price today. Entry is only $19.99 per person, pre-registered. Also, when you pre-register you will get 100 free paintballs. If you have your own equipment and want to show off your skills this is a great deal you do not want to miss. So, rally your crew and get ready to save some bank.
Minimum age to play is 10. Click here for group leader benefit information.
Click here to download and sign your Skirmish Paintball waiver.
Paintball gun guidelines:  We allow both pump and semi-automatic .68 caliber paintball guns. Full-Automatic paintball guns are not permitted. Our paintball referees will chronograph all personal paintball guns. All paintball guns must chronograph at 280 fps or under.
BYOG Package Rate:
$19.99 per person – pre-registration discount, ages 10 and up.
$39.99 per person – game day registration, ages 10 and up.
Every person that makes advance reservations and is paid in full at least one day in advance will receive 100 FREE paintballs.
New Rainy Day Policy! Concerned about the weather? Skirmish Paintball is played year-round in all types of weather.  We do offer a "rainy day policy".  So, while you are playing, if it rains or snows a measurable amount for more than a half hour, we will give you a free pass to come back another day.
BYOG PACKAGE INCLUDES:
Entry to the premiere Skirmish Paintball fields
Tippmann 98 paintball gun rental if your gun goes down
Goggles/facemask rental
Unlimited N2 air fills
Free parking
Professional paintball referees
All day play
Book Now