1/2 Price Paint Days
November 25, 2017
What's Happening?
If ever there was a day to clear your schedule and head out to Skirmish, this was it. A deal so big, so awesome, so unbelievable that you have to blink and read the screen again to make sure it's real.
$52.00 per case of paint! Whaaaaaaaaaaaaa…
If you don't come to Skirmish for this deal, do you really play paintball?
Come to Skirmish on this select day to get a case of paint for half off. This deal is for players ONLY. No buy and bail will be allowed!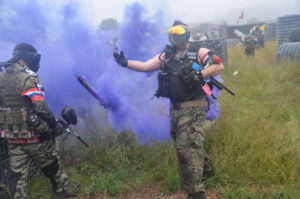 Rates:
$29.99 per person – preregistration discount
$34.99 per person – game day registration
Includes:
entry into over 700 acres of paintball maps
paintball gun
goggles/facemask
unlimited N2 air fills
professional referees
access to half price paint discount