Skirmish Paintball Hosted Airsoft Events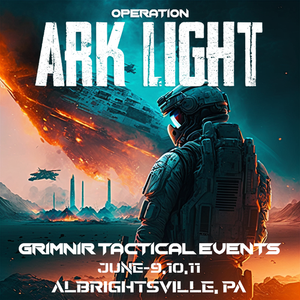 JUNE 9th through 11th – Grimnir Tactical is proud to produce Operation: Ark Light. This operation-style event is the perfect blend for people of all experience levels. Not quite 40 hours but a ton of day AND night play will take place in this highly organized event. Limited tickets are available so act fast! For more information on Operation Style Events with Grimnir Tactical, Please reference our website and ruleset.  CLICK HERE FOR THE TICKET LINK
Other Information:
Make sure you review the rules, backstory, and onboarding documents. These are incredibly important Also; be sure you join the discord server via the link below before you buy your tickets. All primary communications go through the channels… it's also a lot of fun…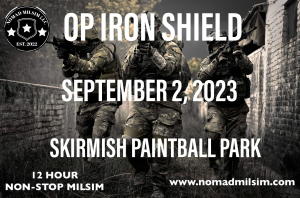 September 2nd – Skirmish Paintball will be the hosting site for The Nomand Milsim LLC Airsoft Event, Operation Iron Shield. For details and information or to purchase tickets, please click here. 
Please keep in mind that Skirmish is only the hosting field. We do not run these airsoft games.  For game questions and registration details, you MUST contact the airsoft organizer directly.