Half Price Student Discount
May 24, 2020
Calling all students. Half Price Student Discount is live!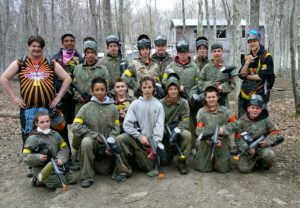 This half price student discount is available all weekend! All students get to play Skirmish for only $19.00 per person pre-registered. Don't forget, if you pre-register you will also get 100 rounds of paint free!
If you wait till game day to register you'll pay $27.00 per person and you'll miss out on the free rounds.
This discount is available for all students ages 10 and up. College students included! Students must present a valid student I.D.
Book Now