Spring Paintball Sale
May 29, 2022
$40 Off – Spring Paintball Sale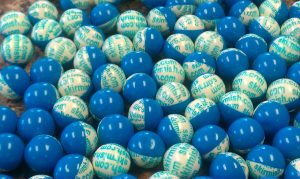 Skirmish is holding a Spring Paintball Sale, save $40! Paintballs are only $59.00 per case of 2000 rounds!
Everyone loves a discount and we have you covered. There is no limit on the amount of cases you can purchase. If you are a season pass holder or just love the sport this is a great time to stock up. Feeling trigger happy? At this rate, you can let your balls fly!
This deal is for players only. No buy and bail is permitted.
Paintball Sale Basic Package Rate:
$31.99 per person – pre-registration discount, ages 10 and up.
$41.99 per person – game day registration, ages 10 and up.
$59.00 per case – 2000 paintballs
Every person that makes advance reservations and is paid in full at least one day in advance will receive 100 FREE paintballs.
Rainy Day Policy! Concerned about the weather? Skirmish Paintball is played year-round in all types of weather.  We do offer a "rainy day policy".  So, while you are playing, if it rains or snows a measurable amount for more than a half hour, we will give you a free pass to come back another day.
PAINTBALL SALE BASIC PACKAGE INCLUDES:
Entry to the premiere Skirmish Paintball fields
Discount on cases of 2000 paintballs
Tippmann 98 paintball gun rental
Goggles/facemask rental
Unlimited N2 air fills
Free parking
Professional paintball referees
All day play
Book Now