New Players
New to paintball?
No problem!
There is no experience necessary to play here at Skirmish paintball! Our friendly and knowledgeable staff are always on hand to answer your questions, give you tips and help you out with whatever you need.  You are welcome to come alone, with a few friends, or bring a large group. If you're really interested in becoming a better paintball player, join Skirmish U! Call 1-800-SKIRMISH (754-7647) to find out more!
We'll turn you into a fierce paintball competitor in no time.
Skirmish referees will accompany you all day long teaching the intricacies of the game and watching out for your well being. Whether you are playing alone, with a few friends, or part of a large group, our friendly staff will guide you for the entire day ensuring everyone has a great time. We will also do our best to pair equal skill levels together.
Need equipment? No worries, we have you covered with top of the line paintball guns, goggles, facemasks, ammo belt packs, camouflage overalls, rental upgrades, and more.
Invite a Friend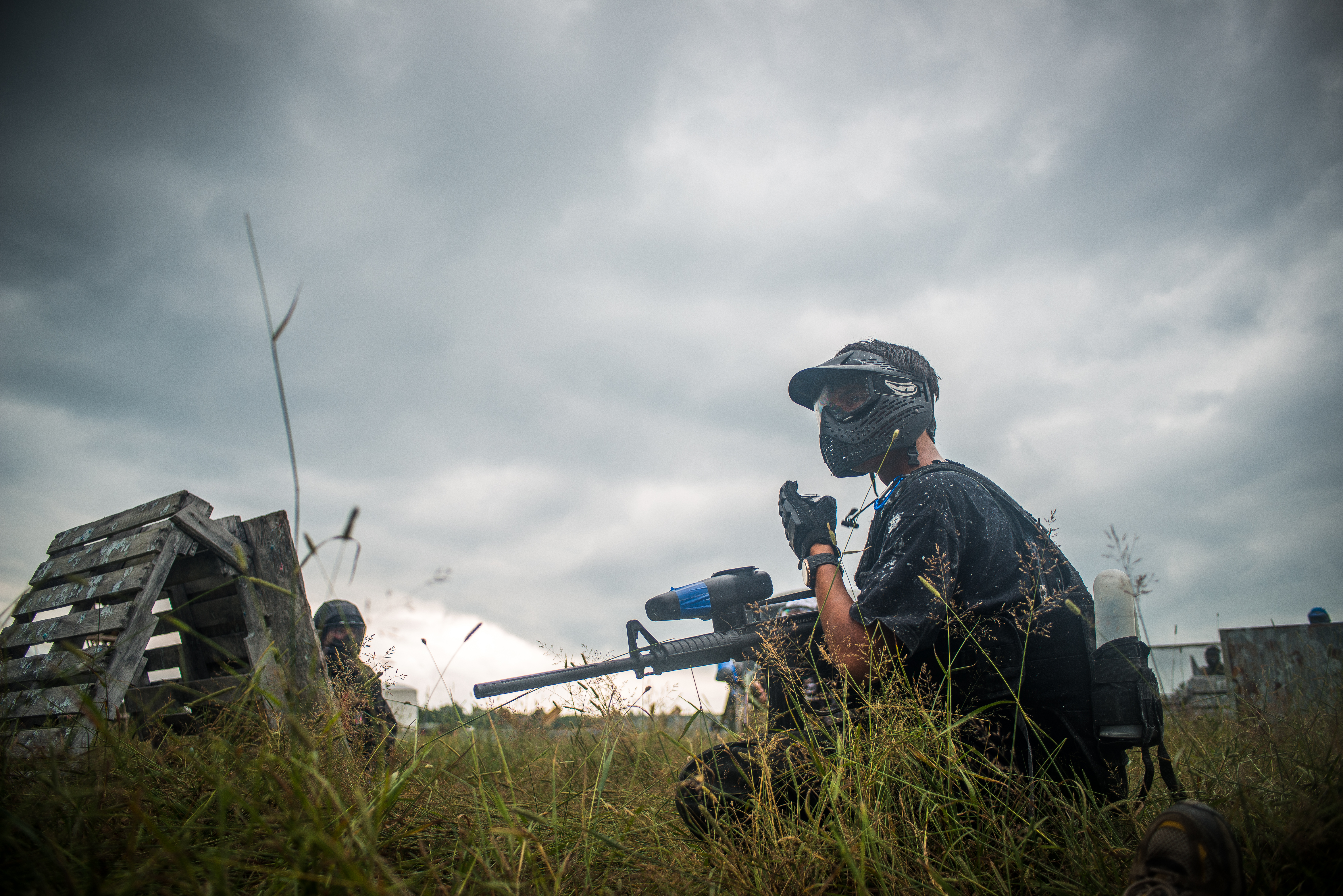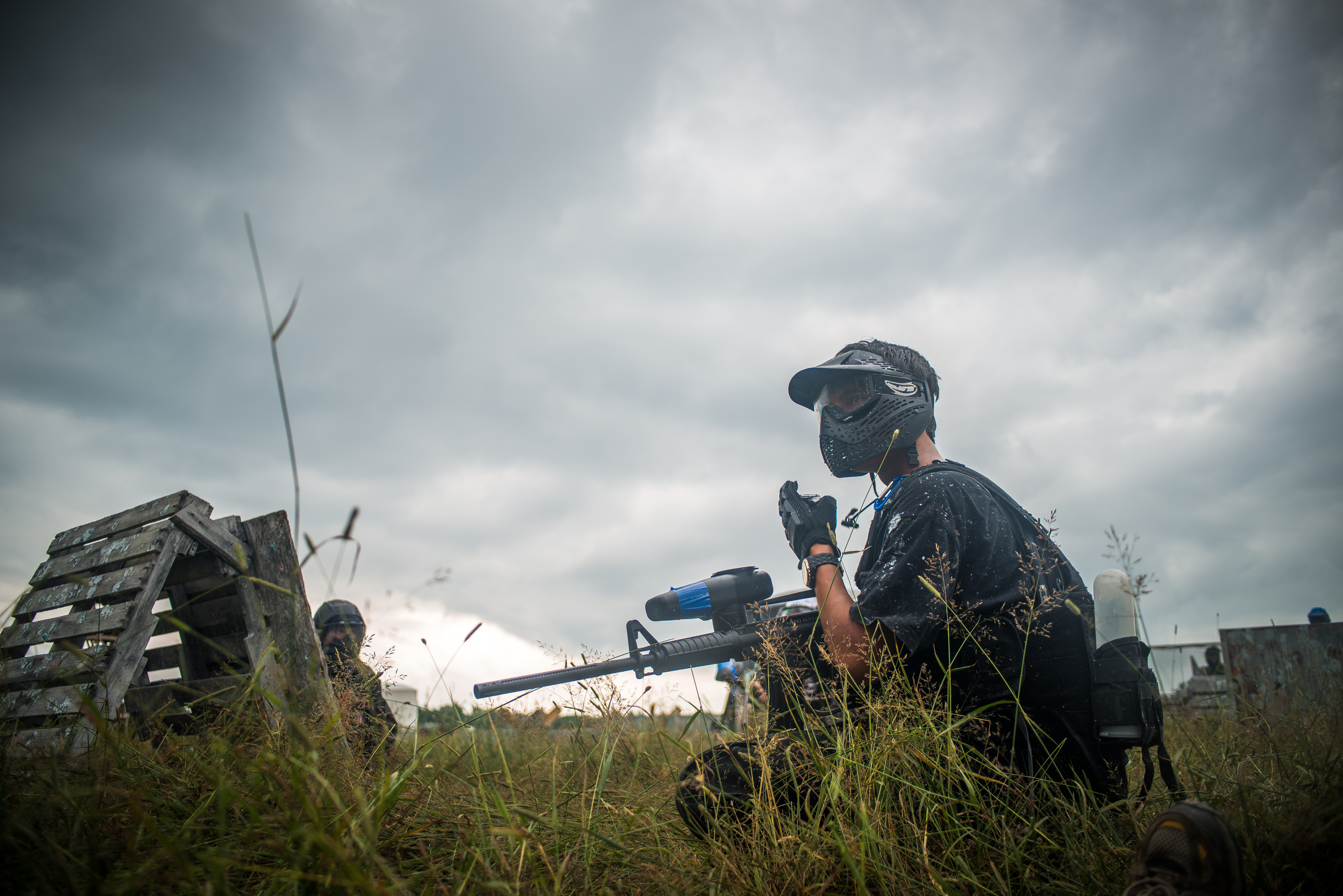 "The staff was very willing and excited to deal with us even though we were a small party. They were very friendly and knowledgeable of what us "beginners" would need to have a successful paintball trip. Our referee Dakota did a fantastic job! He was extremely friendly and knowledgeable of the sport. He always met us with a smile and did his best to make sure the 3 of us were set up correctly and took us to maps he though would be good for 3 people. After he match he would make sure everyone was okay and would lead us onto the next one while talking to us about any random thing in order to make us feel more welcome. He even let us 3 play on the castle map and set us up all very strategic as not give any advantages which was nice. He not only was a great referee for the paintball matches, but just a great team member for the skirmish organization. If we come back we will definitely want to have him be our guide once again. You all did a great job! 10 out of 10 stars!!"
                                                                                                                 -TBS Team Surge